Ever found yourself juggling between nodes in a complex looking flow?
Quite a few of our users wanted a feature on the Flow Bot Builder which would let them call a single, consistent and goal oriented flow repeatedly. Well now you can!
Introducing 'Bot flows'. Bot flows is a neat and handy tool that lets you create and reuse subflows with a defined goal within your main Bot flow. This tool helps you manage your bot's tree view in a clutter free manner.

Here's how it works -
In this video, we have created a 'payment' sub flow and call it on our bot at separate instances. So instead of having to rewrite the payment flow for every instance, you can just link it to the 'payment' sub flow.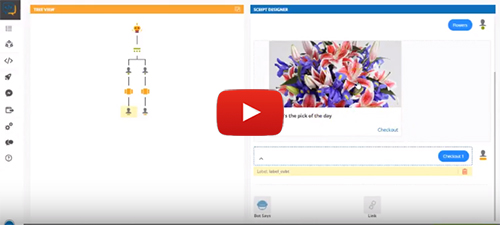 "I like the slow loading speed for the Flow Bot Builder", said no user ever
We've improved the loading time of the flow bot builder.
No more waiting :)
Join us
for an upcoming webinar where we will share the most potent and time tested tools to acquire, engage and increase active users for your bots
Check out our recent blog posts

In the News

Gupshup is continuously evolving at Gupshup Inc. 415 Jackson Street, Suite B, San Francisco, CA, 94111